Bugs

I moved the FVD Speed Dial button to the left corner and use it as my Home button instead of Firefox home button.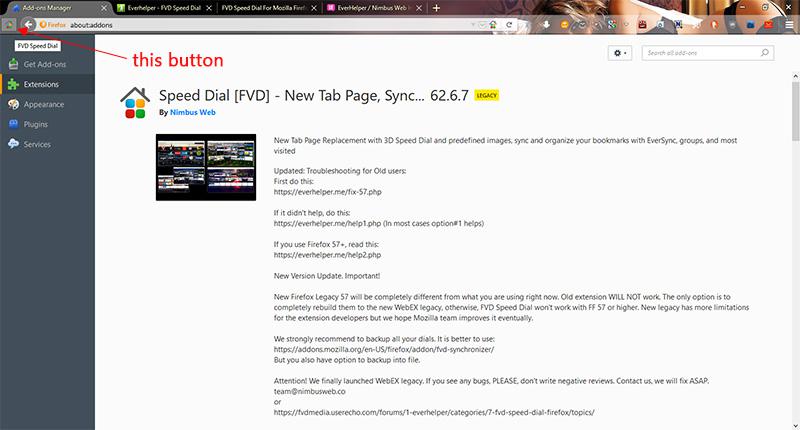 But this icon/button doesn't work as it should and shows strange behavior.
When I click it, it should go to addon/browser homepage. But often it does nothing when I just click it (as it is a button with no function), and I have to click and hold for half a second to go to homepage. If I just short click it with left mouse button it will work and take me to homepage once per 5-6 clicks.

Sometimes a strange triangle appears there and does not go away until I click on the button again. I can't find anywhere what does it mean.




How can I change the functionality of this button, or