Questions

I have tried it on FF 56 and FF 52.0.1 on two different computers.

On FF 52.0.1 trying synchronize ends with following screen for many minutes without change (I have chosen "download" to replace local bookmarks with bookmarks from server)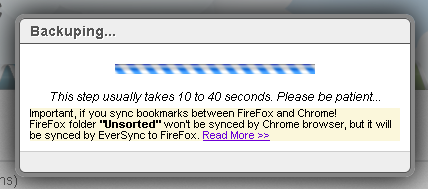 On FF 56 synchronization is done, but bookmarks remain unchanged (no changes moved to local bookmarks).

At the same time bookmarks in Chrome are updated properly with no problems.
Any ideas?