I have tried it on FF 56 and FF 52.0.1 on two different computers.

On FF 52.0.1 trying synchronize ends with following screen for many minutes without change (I have chosen "download" to replace local bookmarks with bookmarks from server)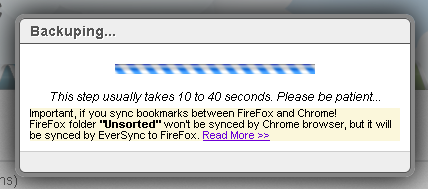 On FF 56 synchronization is done, but bookmarks remain unchanged (no changes moved to local bookmarks).

At the same time bookmarks in Chrome are updated properly with no problems.
Any ideas?

I installed on Chrome, registered, works fine. I installed on Firefox, and there's no way to log in. The latest Firefox on Windows 7 on a Lenovo Thinkpad machine. I tried all the fixes from the thread on grayed-out options, none worked.

For well known bookmarks with favicon I always delete its text description. I just don't need to see "www.google.com" when I can recognize its favicon. Text description takes too much space. Please don't fill the text description with url while syncing.


My RSS boomarks from Firefox are removed (os: Ubuntu 14.04, Firefox 37). They disappeared yesterday. I added new. They disappeared today.
I know

that they are not

synchronized,

but

why are they

removed

?
I would like to be able to have more options when setting the thumb nail. Let me scroll into the website and choose which part of the site to view in the window. For instance: One thing I'd REALLY like to be able to do would be to set my weatherunderground tab to the radar page for my home town and then be able to zoom in the thumbnail so I can see it a little more clearly. Then, setting it to auto refresh every 15 minutes I'll have more or less up to date views of the weather in a simple clean box.

This will probably require you allow us to scroll both vertically and horizontally as well.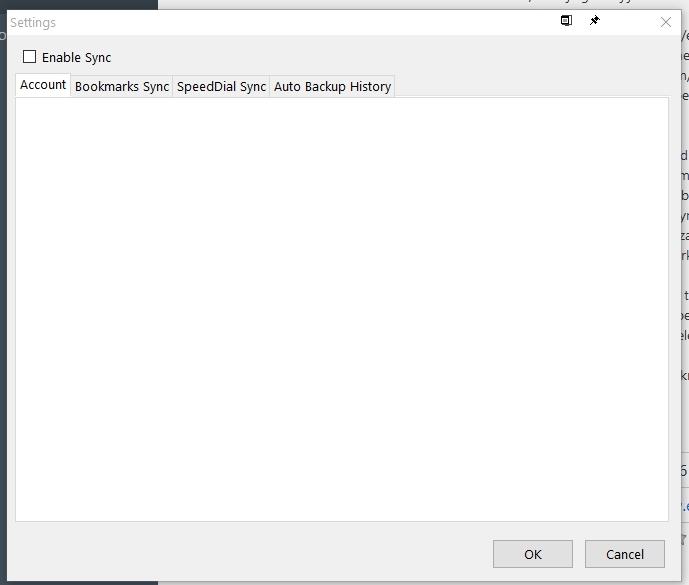 I can not set up the account because the window dialog is white

sync not working at firefox portable

Error message: Incorrect username or password. Please, Sign In again.
Password changed: 2-3 times
FF: 26

Thx for help.


Почему не отображается ваше расширение в контекстном меню браузера Мозилла?